Seniors often have special physical rehabilitation needs after falls, surgery, or injury. They may require recovery programs that are tailored for them and which consider emotional and lifestyle adjustments along with physical recovery. They may also heal more quickly in an environment in which other family members and caregivers can be present. Trust, friendship, and respect for the patient's comfort and dignity are especially important.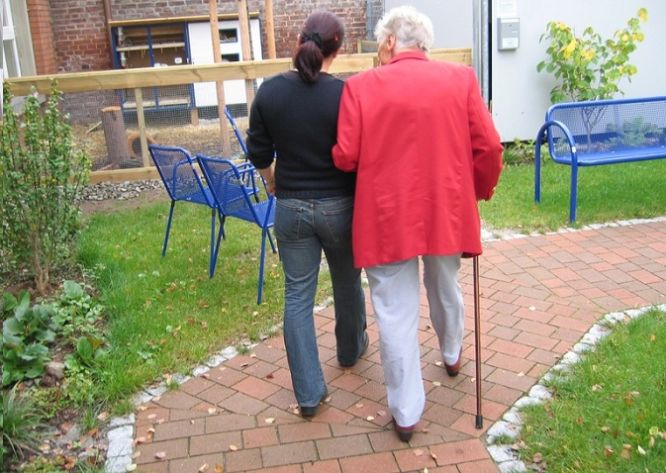 Aims of Rehabilitation
Physical therapy rehabilitation always aims to return patients quickly to their previous levels of fitness and mobility. In the case of the elderly or those with increasing disability, this may not be possible, and the aim is then more likely to be to return to as healthy a level of independence as possible.
Conditions Covered
The injuries, diseases, and medical conditions treated by rehabilitation professionals vary from one establishment to another. Conditions covered at leading rehabilitation centers such as the Healthcare Management Group facilities, for example, include stroke and heart attack recovery, injuries, edema, chronic obstructive pulmonary disease (COPD), and pain management. Programs for disease and drug management, nutritional assessment, and counseling are also offered.
Rehabilitation services also cover strength training and improving muscle function for patients who need to use walkers or wheelchairs. Training may be provided to help prevent falls and teach patients how to get up after a fall. As daily activities such as bathing and dressing become more difficult, many elderly patients need the help of rehabilitation therapists and counselors to teach them how to cope with their changing physical and emotional challenges.
Available Programs
The three major categories of rehabilitation for seniors are physical therapy (PT), occupational therapy (OT), and speech-language pathology (SLP).
In some cases, patients can receive rehabilitation services within their homes. The therapists may also check the home for hazards and arrange for the fitting of safety equipment such as handrails and ramps.
For more serious conditions patients may need to live in a residential rehabilitation center for a time, especially if they require care around the clock or constant monitoring. The amount of time a patient will spend as an inpatient varies widely, but significant improvements can usually be made in under six weeks.
Inpatient rehabilitation services may be located inside nursing homes, hospitals, or assisted living facilities for the elderly. According to Aging Care, inpatient rehabilitation is often the best choice for serious conditions such as hip fractures, brain injuries, strokes, Parkinson's disease, arthritis in the spine, amputations, and multiple sclerosis. The patient's doctor can best decide whether inpatient or home care is the best option.
Choosing a Rehabilitation Center
If you have a choice of centers for you (or an elderly parent), be sure to ask questions about the recovery time and likelihood of full recovery, or the extent of residual disability to be expected. Check the credentials of the facility and the qualifications of the staff. Aging Care recommends you choose only facilities accredited by The Joint Commission (formerly the JCAHO) or the Commission on Accreditation of Rehabilitation Facilities.