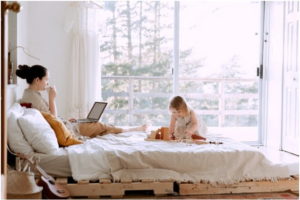 It has been a tough year, to say the least. The COVID-19 pandemic has brought about the perfect storm of disruption, businesses all over the country being forced to shut down, temporarily...
Read more »
Mothers have a special role in taking care of the baby. So, as a friend, it is your duty to assist her with this role to make her life even just a...
Read more »
You are going to become a parent and it is up to you to decide what your little one is going to sleep in. Taking into consideration your way of life, family...
Read more »