Are you preparing to move out soon? Or maybe you've already started the move but aren't sure if you're taking the right steps? This guide will help you with that.
If you come across this, it's probably because you're planning to move to Georgia. While it's known for its laid-back vibes and great food, there are a few things you should note about the state.
Here's your guide to living in Georgia, including what to expect and where to start. Let's begin.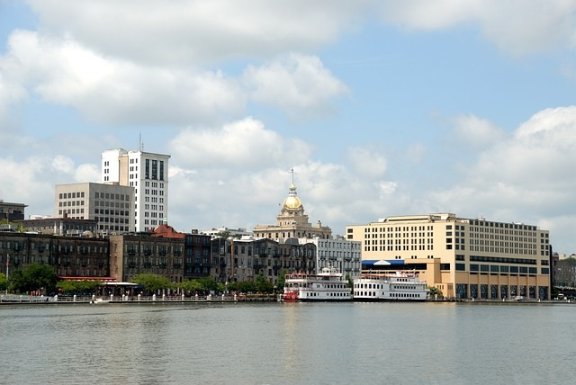 Summer-Like Weather
Compared to their neighboring states, Georgia has a subtropical climate. You're likely to experience mild winter and longer hot, humid weather.
Usually, it varies on what part of the state you come from. But for scale, you can expect temperatures to go from 35 degrees to 89 degrees Fahrenheit, depending on the season.
Affordable Living Costs
Living expenses in Georgia cost less than the average in most states. Many people even consider it one of the cheapest states to live in.
Note that the price of housing and rent still varies on other factors, like location or construction quality. But with those options, you are more likely to find a home that fits your lifestyle and budget. Check out unique places like Folksong as they can offer you with affordable rates for your living.
Excellent Job Market
Georgia is home to some of the biggest brands you know today, including Coca-Cola, The Home Depot, UPS, and more. Many companies and businesses originate here because of the lower costs and market access. With all those industries in place, it won't take long before you start working in Georgia.
Sports-Loving State
There are many sports fanatics in the state. So if you aren't into that, you might learn to appreciate it once you move in.
Sports culture in Georgia is broad compared to other states. They have teams for basketball, soccer, golf, tennis, and even racing! There also a few Georgia schools that specialize in sports education.
Staple Food
The food in Georgia focuses mainly on classic Southern cuisine. You'll find a variety of dishes with peaches, pecan, barbeque, pimento cheese, and fried chicken.
If you aren't too familiar with those, the food will give you new experiences with the burst of flavors every time. Either way, there will be a dish that becomes your staple too!
Stunning Beach Destinations
Life in Georgia means you get to visit their pristine beaches whenever you want. Unlike other states, Georgia sits close to the waters, so it's easier to access these destinations.
Some popular beach names you might know include Tybee Island, Jekyll Island, St. Simons Island, or the Savannah.
Unique Music Scene
The music scene in Georgia is just as diverse, with genres ranging from pop and R&B to country and folk.
The state is also home to several award-winning producers, composers, and international artists. A few names you would recognize are Akon, 2 Chainz, Ludacris, Ciara, and lots more.
Just like sports, you'll also learn to love music more when you move to Georgia.
Learn More About Living in Georgia Here
Living in Georgia might seem like any other move, but there's a lot to expect before you reach the state. The variety of cultures and lifestyles make it a great place if you want a fresh start.
If you want more guides like this, check out the rest of our blog.