There are always trends in traveling. Lately, traveling amongst the Game of Thrones countries has been a must for fans. People are flocking to Croatia, northern Spain, and Ireland to check out all the spots you saw in the series.
Then, there are some places that start to gain popularity and never relinquish it. Since bursting onto the scenes as plane tickets became much more affordable, Southeast Asia is a true gem with its stunning nature, beautiful monuments, and incredible street food.
If you're starting to plan a trip next year, then look no further than Southeast Asia. We'll browse through some of the hot spots and let you explore on your own.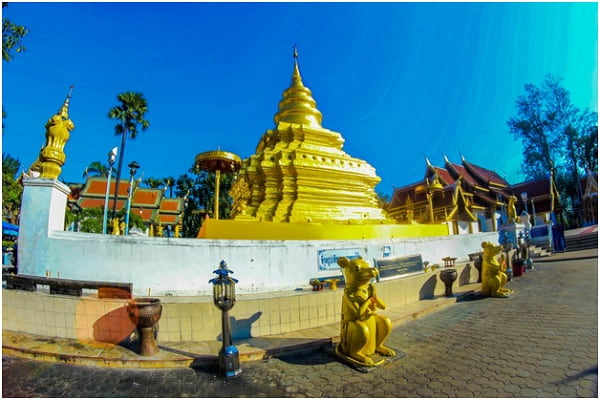 Thailand
One of the most popular activities in Thailand is going island hopping. With miles and miles of coastline, there are plenty of beaches to check out and plenty of islands to travel to.
If you're not a fan of sand, head to the nation's capital of Bangkok and explore the sprawling street food markets and cafes. Besides the street food, you can check out floating markets. Locals pull up on their boats and sell goods right from the river, a truly unique experience.
There are also many monuments and historical sites you need to check out, but the White Temple in Chiang Rai should be at the top of your list.
Vietnam
If you're looking to become an ex-pat, Vietnam is one of the top places to do so. With hundreds of cafes and affordability, it's a time to let your creative juices flow. If you're just looking for a vacation, then you can still find plenty here.
Vietnam has got it all, from sprawling cities to natural areas that will take your breath away. You'll have to make sure and check out Halong Bay. If you look at some photos, you'll recognize it as the place that's been in every single movie featuring Vietnam ever.
There's plenty of hiking trails and islands to explore as well. Also one of the region's best partying scenes, you'll find plenty of clubs and beach parties around.
Malaysia
You can look high in Malaysia to see the Petronas Twin Towers, some of the tallest buildings in the world, down to the Batu Caves, where an ancient Hindu temple resides in the limestone.
If you're looking for some more rest and relaxation, check out the Tunku Abdul Rahman National Park. The park is a collection of five different islands that are untouched by the human hand. It's the perfect place for a romantic giveaway.
Head back onto the mainland for Genting Highlands, 5,000 feet above sea level. It's a hotspot for locals and tourists alike, with plenty of activities to enjoy.
Borneo
While not a country of its own, Borneo is a nature lover's paradise. With expansive forests and countless hiking trails, people often choose to stay in the forest or some place close by.
The island is divided amongst three different countries: Malaysia, Brunei, and Indonesia. Even though the ownership is divided amongst three different countries, all work together in order to make sure the island is well-preserved. It's a very popular destination for eco-tourists.
One necessary trek to make is Mount Kinabalu, one of the most popular hiking destinations in the area. Everyone from beginners to experts can enjoy the trek, but make sure you plan out an entire day to do so.
Singapore
One of the cleanest countries in the world, Singapore is truly unique amongst its Southeast Asian brethren.
The entire country is one big, sprawling metropolis that has plenty of unique districts to check out. One of the must-do activities is heading to the Marina Bay Sands, a hotel with a pool at the top, offering incredible views across the whole area.
If you're looking for a night out, you can't go wrong across Singapore. It is routinely rated as one of the best places to ring in the New Year in the entire world, with plenty of rooftop clubs and bars sprinkled throughout the city.
It's not all city though, as there are numerous islands to explore away from the mainland. You can also check out the SungeiBuloh Wetland Reserve and see a whole host of animals and natural fauna.