Managing a cleaning business can be tough. From sorting out schedules and tracking employee hours to sending out paychecks, managing inventory, and booking new jobs, it can feel like all the work that goes on behind the scenes is harder than the cleaning jobs themselves. The right maid service software can make staying organized much easier.
What Is Maid Service Software?
Maid service software is designed to help cleaning business owners keep track of appointments, scheduling, and other key considerations. A good software program will allow business owners to streamline employee workflows and also to onboard new clients and accept payments with ease. Business owners can check out software features from one industry-leading vendor or read on to find out about the basics.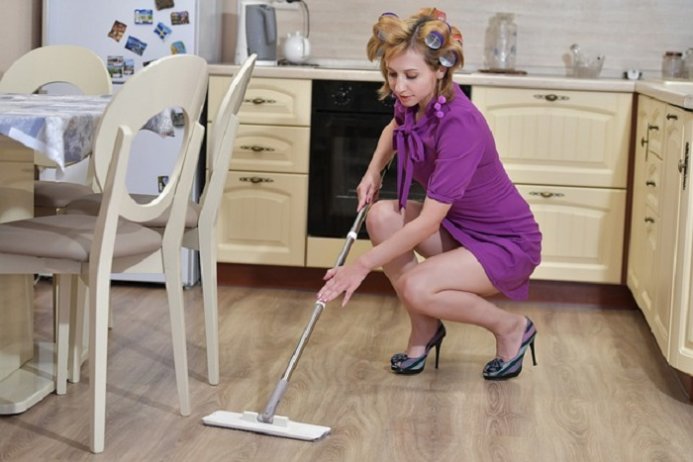 The Benefits of Maid Service Software for Business Owners
The right maid service booking software can simplify any business owner's life by making it easier to keep track of client information, automating key customer management tasks, and streamlining employee scheduling. Business owners can eliminate the hassles of scheduling appointments over the phone by using the software to offer online booking. Online scheduling with access to real-time employee availability updates also avoids issues with double booking and encourages recurring appointments.
The benefits of well-designed maid service software go beyond making it easier to stay on top of scheduling. A good software program will also collect essential data, make it easier to obtain client feedback, and provide access to data analytics services. The combination of hassle-free scheduling and improved client communication can give any cleaning business an edge over the competition.
The best maid service software programs also allow easy integration with other essential programs. They make it easy to import existing data, collect and analyze new reviews and booking trends, and speed up checkouts by allowing cleaning businesses to offer discount codes and gift cards that will automatically be reflected in the clients' pricing guides.
The Benefits of Maid Service Software for Clients
Purchasing maid service software doesn't just indirectly benefit clients by ensuring that every appointment is scheduled for the right time and no employee misses a booking. The software also offers some very direct benefits to current and potential future clients.
With maid service software that features API integration, current clients can book recurring appointments online with the same cleaning professionals they've already come to know and trust. They can also leave reviews, check availability for last-minute appointments, and pay online with credit or debit cards.
Everybody Wins
When cleaning business owners purchase maid service software, everyone wins. The business will benefit from an improved bottom line. Employees will have access to their schedules from anywhere via a self-service portal. Clients will be able to view availability, book appointments, and pay online with credit cards, debit cards, and other convenient payment methods.
Get Started Today
The best way to tell if a particular software program will be a good fit is to read through some reviews, contact the sales team with questions, then take the maid service software out for a test drive. Find a software vendor that is confident in its products and offers free trials to select customers. Doing so is the best way for business owners to get hands-on experience using the maid service software without committing to anything until they've seen the benefits of the applications.