Doesn't everyone dream of a cruise to the Bahamas? Whether you go during the hot months of summer or the cooler months of winter, the one thing you know is that there is always plenty of sunshine and a warm ocean breeze. However, you probably won't be staying long in any of the ports of call, so you'll want to be smart about packing for those planned stops on your itinerary. Here are a few tips you might really appreciate once you see how they add to the enjoyment of your vacation.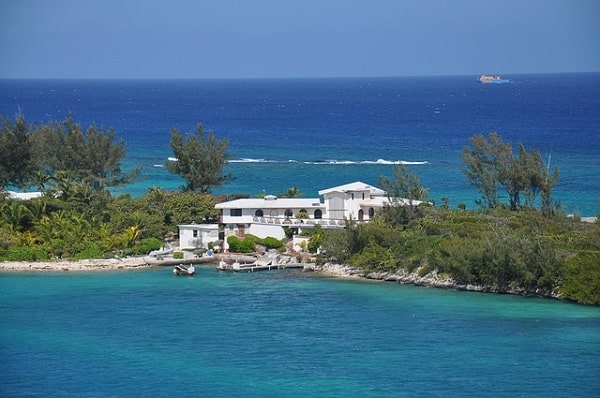 Check Out More on Cruises
A HUGE Tip for a First-Ever Cruise
Before going any further, it is imperative to prepare you for your first time on the water. While so many people handle the rocking of the boat well, others get seasick, hence the name for motion sickness. It is suggested that you pack Dramamine or some other OTC remedy because you may very well need it! This is just a heads-up and you may not suffer from it, but if you do? You'll be thankful for those little tablets.
Comfortable Shoes Are a Must
While you've heard about the fantastic events onboard and the shows you will want to catch, don't be lured into thinking that you needto pack stilettos to be in the height of fashion! Also, for those times you will be on land, you'll be doing plenty of walking to visit the shops or sample the local cuisine, so do pack comfortable shoes. They don't need to be Wal-Mart specials! Why not check out sites like SSENSE for a pair of fashionable Balenciaga sneakers? If Balenciaga is fashionable enough for celebrities, they will do quite nicely for you on a cruise to the Bahamas!
Sunscreen and Umbrellas
Oddly, you will need to prepare for both sun and rain when cruising to the Bahamas, especially in the summertime. A summer rainstorm can pop up at the drop of a dime, but the sun will shine again within moments, stronger than you could have imagined. Even a couple hours in the strong tropical sun can take a toll on your skin, so do pack a high SPF sunscreen, and don't forget that umbrella! It is useful both in rain and to help shade your skin on sunny days.
A Digital Camera – Cellphones Do Nicely!
There was a time when you'd see people sporting their 35mm cameras when on vacation in the Bahamas. However, with the rise of amazing digital cameras in today's cellphones, those will do just as well. You never know what you might want to snap, and there is nothing like a photo journal of your cruise to the Bahamas. Whether you snap sunrise or sunset on the ocean, a dolphin poking its head up or perhaps a local street vendor you want to tell about at home, that little camera will be your best friend for the entire journey. (Just don't forget to bring a charger and/or an extra battery pack or two!)
So, there you have an idea of what to pack for that long-awaited cruise to the Bahamas. Remember to pack lightly though, because you will be bringing plenty of souvenirs home as well. Won't you need that extra room?