The living room is a largely used room of multipurpose. Whether it be for lounging around watching TV to social gatherings, the living room should always be in full glam and style, so you feel confident inviting friends over and calm when relaxing alone.
With colour, shape, and texture you can design a living room that is exploding in character and complements the theme of your home.
Check Out More on Living Rooms
Start by Choosing Seating
The key element of the living room is the seating. The seating depends on many factors including the size of the room, the purpose of the living room and the number of people living in the house and how many people you predict to have to sit in social events.
If you have a small space, choose a two-seater couch or opt for a few armchairs. This is the perfect opportunity to mix and match your furniture and make your space fun and unique!
If you've got to seat a lot of people, try 1825 interiors Matrix Corner Modular Sofa ($1568.00). This is not only extremely comfortable but the shape is inviting and likely to gather all your friends around, making your house desirable among the rest.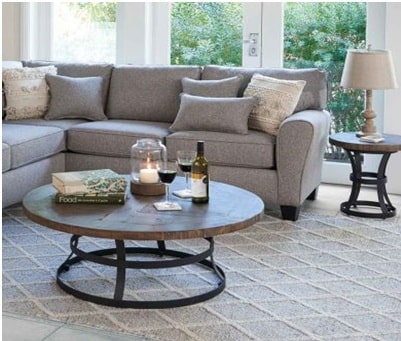 Think About Entertainment
A common signature element of a living room is the TV. The type of TV you want is up to you and depends on your entertainment demands. Once you have your screen, it's time to consider TV viewing stands! This is a fantastic opportunity to get creative!
Either, place it on a small shelf if you're conscious of space, or take is an opportunity to sit it on a shelf that doubles as a bookcase and storage solution.
These days it is becoming more common to not have a TV at all due to trends in technology. If you decide against a TV use the space for something else. Go for a desk or a buffet!
What About A Coffee Table?
Have you decided that a coffee table is the missing piece of your living room? Great! This will be another fun part to add to your journey.
Coffee tables come in many different materials, they're a perfect way to contribute to the texture. The Baldwin Coffee Table ($425.00) matches an industrial interior theme. The metal legs paired with the wooden table top is a perfect balance of texture. Carry this texture throughout the room and frame your photos in wooden frames and repeat metal accents through other furniture pieces in the room.
Select A Colour Palette
Colour has the potential to determine the overall mood of a room. It can also add to or create a theme of the house.
If you choose a base colour of shades, then you can decorate the area with accessories of bright colours. Your art can be extra loud, and you can include cushions and blankets with an exciting pattern.
Or, be unique and select big furniture pieces like couches and coffee tables that are colourful and have patterns. Set your living room apart from the rest and start your own trends.
Let Your Living Room Represent You
After establishing a theme and deciding on colour, shape and texture, the end product of your living room should reflect your personality. The general mood of the room should correspond with your own.
You can achieve this by including personal things in the room. It may be passed down décor or furniture from family or friends. Or, including framed photographs of family and friends can be very intimate.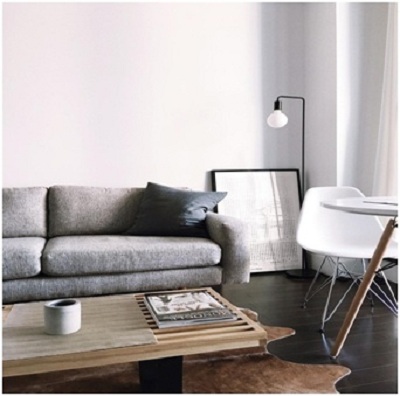 Living rooms are exciting and designing them should be fun too! Create a space you love and will make you happy to invite your friends and family to visit.