The festive season has just passed, with the decorations coming down for another year. You have eaten and drank too much having had a wonderful time, while winter still bites outside. Now is the time to start thinking about a holiday, and somewhere out of the cold at that.
It's never easy trying to decide on a destination, with so many choices available, and finding one that will suit you and your good lady. After much deliberation, you think you have found the perfect solution, as you book two weeks staying at La Veranda Resort Phú Quoc.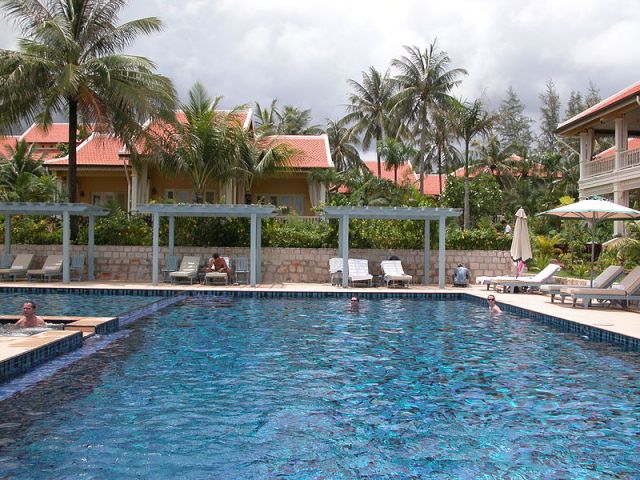 An island location sounds absolutely perfect, with PhúQuốc being Vietnam's largest. Having endless white sand beaches next to the beautiful clear ocean and a wide range of experiences is exactly what you are looking for.
Choosing the right resort is absolutely vital in ensuring that you have the dream holiday of a lifetime. You both work hard and have a bit of a frantic lifestyle, so finding somewhere where time stands still and you can relax ticks all the boxes.
From reading the excellent customer reviews, you know that you will be greeted by smiling locals allowing you a simple, slow-paced break which will certainly be romantic.
The room you have chosen looks absolutely divine at the boutique resort and with plentiful restaurants and bars, offering local cuisine as well as international favourites, you know that your taste buds will be pampered, perhaps all washed down with exotic cocktails as the sun sets. Maybe subscribing to an entertainment channel before your departure will provide you with fun before bed.
During the day, there will be time to explore, and with PhúQuốc having 150km of beach, you can visit a different one each day should you wish. Or perhaps you will love the nature provided nearby as more than half of the island being protected as a UNESCO biosphere reserve, with the tranquillity of the national park offering land escape, or alternatively a boat trip will allow you both to experience the UNESCO marine reserve before returning back to base satisfied and ready to relax and pamper each other.
PhúQuốc has the advantage of having its own airport with dozens of daily flights from the major cities on the mainland, or if you have time a ferry might be the perfect way to start your break as you board from Ha Tien or Rach Gia.
The island has no mass tourism, meaning a relaxed stay away from the crowds, with the satisfaction that you are visiting somewhere that will be the envy of friends and family when they see your photos and you tell them all about it.
You are receiving excellent value for money from your stay as you booked directly through the resorts' website, which offered enticing promotions.
You cannot wait to arrive at your luxury boutique resort in PhúQuốc to relax and enjoy everything on offer while immersing yourself in local culture and then returning home feeling brand new.