When your little one says he wants to ride the motorbike for the first time, it can bring shivers down your spine or raises your enthusiasm level to new heights. In both cases, your little rider will need some good riding gear to keep them safe before they lose their interest in motorbike sport altogether. New riders and even their favorite dirt bike stars will fall or crash at some point, a healthy part of learning. Children, thankfully, have a robust nature and tend to recover back.
When it comes to dirt bike rides, no helmet, no ride should be the rule. The Head is the most important but unfortunately the most vulnerable part of the body that is suspected of severe injuries while riding on the trail. A little adventure can turn into injury without safety precautions.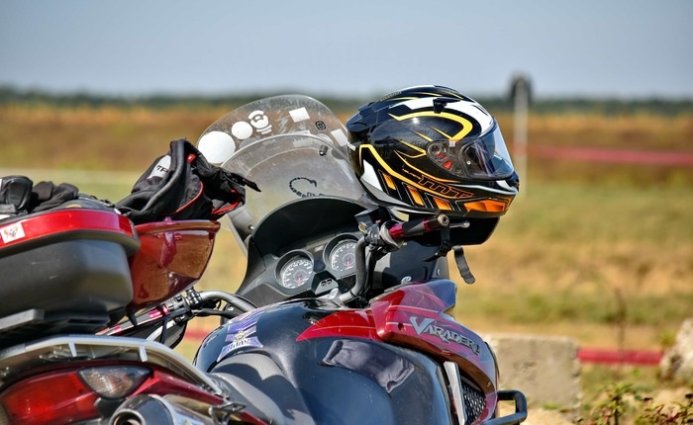 How to choose your kids motorbike helmet
1. Kids motorbike helmet weight
A heavy dirt bike helmet feels uncomfortable and bound at first. Go for the helmet that is lightweight, not more than 1000kg for kids.
2. Kids motorbike helmet material
Kids' motorbike helmet construction influences several factors like weight, comfort, and safety rating. Polycarbonate, poly-alloy, and polycarbonate blends compose most dirt bike helmets for kids providing durability and safety without the price tag that fiberglass and carbon fiber brings to high-end adult racing helmets.
3. Kids motorbike helmet style
Does your child want to look like their hero on the track?  kids dirt bike helmets also feature graphics for boys and girls out there
4. Air Vents and lining
A helmet with enough air vents and exhaust ports keep your kid cool and ventilated. If concerned about the perspiration and odor of the helmet? Helmets also include washable detachable liners, and some are antimicrobial and antibacterial. You can get some helmet spray to deodorize and clean the helmet.
5. Safety
Every dirt bike should meet or exceeds the standards set by DOT, SNELL, or ECE ratings to ensure a solid safety rating designed to protect your child.
How to measure your kid head for the size of a motorbike helmet
A perfect fit dirt bike helmet can reduce the outcome of an accident. Before you start shopping, know your kids' head size. The steps closely follow how you size a kid's motorbike helmet:
Step1: Wrap a soft measuring tape around the kid's head. About a half-inch above their eyebrows and ears, and around the back of their head at the widest point.
Step2: Compare the kids' head size with the specific helmet's size to find a match. Each dirt bike helmet manufacture provides different sizing charts for their helmets. Compare your child's helmet size to each brand's sizing.
Step3: Try the helmet on before using it. The helmet should sit squarely on your kid's head snug enough that your child can speak without biting their cheeks. The helmet should not be so loose it fits on sloppy.
Kids Motorbike Helmet Sizing:
Small 47-48cm
Medium 49-50cm
Large 51-52cm
XL 53 – 54cm
Always aim to get a tight-fitting helmet, if you fall between sizes round the size down, not up. The exception to the rule being kids as they are growing, you would be safe to round up to the nearest cm to allow for room to grow. Everyone has a slightly different shaped head, and most helmets are a slightly different fit from brand to brand. Try as many on as you can until you find a brand that is the right shape for your head as the better the fit, the better the ride!
Conclusion
Don't compromise safety, quality, or comfort for the sake of saving money, but equally don't go overboard if you can't afford to invest in other vital protective gear. Wearing an ill-fitting or uncomfortable helmet presents a greater risk of injury than wearing a low-cost helmet.