In this era of high competition, the demand for IT specialists and officers has been increasing day by day. Secondly, if any IT company has been able to find IT experts, they make it quite difficult for them to meet their demands in long-term projects. But the IT Staffing Agencies has made it easier to find highly qualified and talented IT staff is to hire IT Staffing Agencies.
IT Staffing Agencies are just like the general recruiting agencies. Basically, these hiring firms play the role of a bridge that supports the employers and introduces new tech talent. These IT agencies relieve the burden of the hiring process of companies. Meanwhile, they provide skillful and interesting jobs to new IT workers. Owing to this feasibility, these agencies have been growing in number in recent years.
IT Companies seek skillful and potential workers, especially for short-term projects. And the IT Staffing Agencies are here to help them. Providing them the best experts for different projects from their deep bench of talent, these recruiting agencies are polishing the IT companies.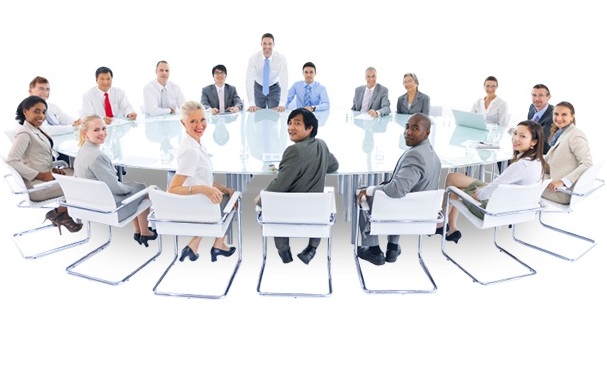 How the IT Staffing Agencies find new talent for you?
Searching and hiring new IT staff is a very complicated, time-taking, and costly process. But IT Staffing Agencies take the whole headache of hiring new staff for IT companies. Are you curious about the whole hiring process? If yes, we are here to reduce your suspense.
As an employer, what you have to do is just provide them job descriptions along with other requirements. The recruiting firms then, start searching the talented and skillful IT workers. The IT recruiting experts read through their resumes and conduct several interviews for checking their credentials and experience. In the end, the selecting panel of IT Staffing Agencies along with the companies' manager take the final decision of selecting the eligible IT candidate.
In the whole tiresome and tricky process of hiring, these agencies give an advantage to IT companies at each step. Although the demand for experienced and capable workers is more than the people that are entering in IT field. Still, it is difficult to find the right staff for a company. But these provide potential IT experts that can turn the fate of a company and save it from bad hiring.
These hiring firms have professional experts who screen skills, background checks, references, and abilities of shortlisted candidates through testing. After all these steps, they select the best candidates that are the perfect match for their positions. But the hiring can be different. It depends upon the requirements of IT companies. The agencies can direct-hire, contract-to-hire, or on a managed services basis.
Benefits of hiring an IT Staffing Agencies:
Being the head of an organization, you must know about the unpleasant and costly process of hiring an IT staff. Starting from writing the job description to finalizing the right candidate for your company, it takes your precious time and energy. But by hiring a reliable and award-winning IT recruiting firm, one can save his time, money, and energy. Moreover, the firm is responsible for providing you quality IT employees.
Apart from this, IT Staffing Agencies provide some more benefits. Having a lot of experience, the head-hunters can provide you useful information and strategies about identifying the best staff. Likewise, you will become recruiting expert by yourself. In short, they are the best source of guidance in making your hiring strategy strong.
IT Staffing Agencies also reduce the risk of newly hired members turnover. They know that turnover of newly hired staff is much costly. They train the newly appointed staff just to increase your revenue. Moreover, they have a huge pool of talented and qualified IT employees. These agencies can provide and place new staff on a shorter timeline.
Types of jobs that these hiring firms provide:
There are several IT jobs that these firms can provide you. But the most in-demand IT jobs are:
Administrators of different systems
Administrators of network security (architect or engineer)
Architect or analyst of business intelligence
Cloud architect Data Developers
Desktop support professionals, and many more.
The bottom line:
IT Staffing Agencies are IT dedicated staff providing firms. Apart from other benefits, they provide quality IT workers for different companies.