With the declining health of our planet Earth, it is pretty much necessary for every person to try to change their habits and adopt a sustainable lifestyle to protect mother nature from getting destroyed by the human race.
This alteration of the way of spending your life can begin with even the smallest of your activities like your beauty or skincare routine. Whether it is about keeping proper pliers in your bathroom or using the leftover products, nothing is off-limits when it comes to saving the Earth.
If you would love to play your part but do not really know where to begin with, you can look over several eco-friendly beauty or skincare hacks over the internet, and some of the most credible ones are also listed here below. So read more to find them out.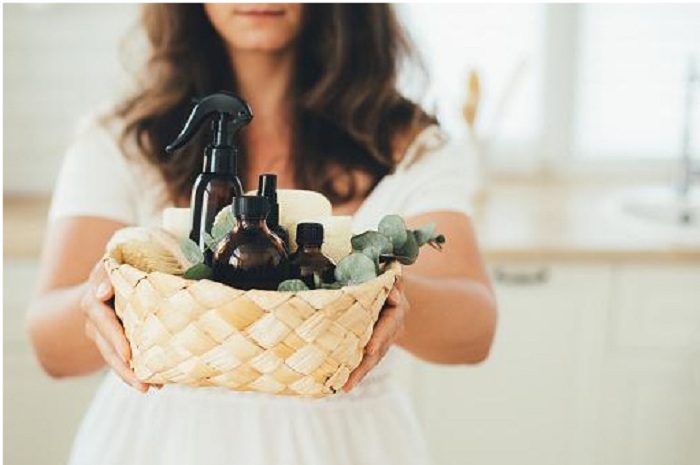 Make Liquid Soap from Leftover Bars
Everyone washes their hands a lot every time we use the toilet, and most of the time, people tend to keep soap bars in their washrooms for this purpose. But nobody cares to keep the small leftover soap bar that is about to end and just throw it away without much hesitation.
So, the first step you can take to a more sustainable and eco-friendly lifestyle is by being considerate about your smallest habits, such as keeping the leftover small soap bars and later on mixing them, melting them, and converting them into a liquid handwash.
Switching to liquid soap can help you to save more and is probably one of the simplest ways to live an eco-friendly life by reducing the packaging cost and generating new resources to fulfill your need from the previously existing ones.
Get Things with Sustainable Packaging
Taking care of your skin and personal hygiene is a great idea, but you also need to be considerate about maintaining the health of your planet to save it for your future generations and let them enjoy nature just like you did.
For this, you need to make sure that things you buy are eco-friendly and sustainable, even if it is about buying simple beauty products. According to a piece of research, the beauty industry produces more than 120 billion units of packaging every year.
This is why you need to play your part and encourage more beauty brands to keep working on their packaging waste and decrease their carbon footprint. Similarly, you can also try to buy those products that come with recyclable packing and avoid things with plastic wraps.
Try to Utilize Reusable Products
Another one of the many great tips to switch to eco-friendly beauty products is by alternating your regular stuff with reusable or biodegradable ones that can help you to reduce waste and use one thing multiple times without having to buy new ones.
You can use things like reusable makeup remover pads, refillable cans, biodegradable sheet masks, etc., that can help you not only save more money but will also live a sustainable life without having to get into much hassle.
Since facial wipes and cotton pads are one of the most significant sources of beauty waste that cause 75 percent of sewer blockages, getting reusable makeup wipes and similar makeup products will help you to protect the planet from an excess amount of land pollution.
Switch to Natural and Organic Stuff
Did you know that the majority of beauty products are made up of different types of chemicals used to lift your skin and create a glow? However, these chemicals and their disposal can turn out to be quite dangerous considering the rising amount of pollution.
To keep up with that, one thing you can do is try to switch to organic and natural or homemade beauty products that can help you not only fulfill your purpose but can also aid you a lot in playing your role in protecting the environment from getting damaged.
For example, you can try to create vitamin serum using orange peels and natural oils at home without having to spend lots of money. You can also find similar recipes on several different online platforms to make your own DIY skin care products.
Get on Board with Biodegradable Accessories
Taking care of your beauty also includes the usage of several different kinds of accessories for your hair. This is another one of the many things that you can alter in your life with biodegradable ones in order to have a responsible and eco-friendly routine.
These days, with the advancement of technology and the rest of the stuff, biodegradable scrunchies and ponies have been gaining a lot of popularity due to their completely compostable nature that is not only good for your hair but also for the environment.
Similarly, you can also use other accessories like a bamboo toothbrush that will be made up of wood instead of plastic, which is dangerous for the atmosphere. Since this is made up of a biodegradable material, it will rot away in compost instead of sticking around for thousands of years.
Buy Things You Like in Super Size
If you really love a beauty product and love to use it in your daily routine, one of the things that you can do is to buy them in the biggest available size. This will help you to save packaging waste and use the product for a long time without having to buy a new one every once in a while.
This will also turn out to be quite beneficial for you in terms of saving more money. So, instead of getting carried away with wanting to try everything around you in the arena of beauty, try to use products that you already know.
No matter if it is about a gel, serum, or any hair care product, getting it in the largest available size will help you to move forward in adopting an eco-friendly lifestyle without having to make much effort or making big changes in your everyday routine.