Did you know that Disney has an average of around 156,000,000 visitors a year? Though the COVID-19 pandemic impacted attendance, they remain one of the most popular tourist attractions in the world. If you're planning a Disney vacation, then your visit will be one of these millions!
Your Disney World vacation planning is crucial to making sure you can enjoy your vacation. If you're wondering how to plan a Disney vacation, we're here to help. Read on for four great vacation planning tips.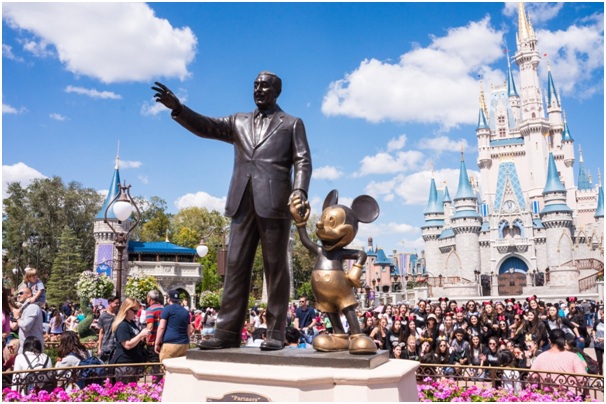 1. Find Accommodations
The area around Disney World is full of hotels and places that you and your family can stay in. However, these areas can fill up quickly, especially around holidays.
Make sure that you have accommodations well ahead of time. The closer to Disney property you are, the higher the cost you can expect. Consider looking into nearby areas like Kissimmee or Lake Buena Vista for a nearby hotel without Disney prices. For people who go to Disney on a regular basis, they might want to check out Disney Vacation Ownership and Flexible Timeshare program. However, since many current DVC owners are also selling their timeshare, you might also want to know how much does it cost to get out of a timeshare in the event that it no longer aligns with your financial interests.
2. Make a Plan
Unless you're local, you'll undoubtedly have a time limit on what you can do and when. Disney parks also have different hours, and you may have intentions of park hopping.
Whatever you're intending, it's often not a great idea to just wing it when it comes to Disney. Make a plan of what you intend to do and when so that you can stay on task and not miss anything. That way, you can end your vacation knowing that you were able to check as much off your list as possible.
3. Parks and More
When someone's visiting Disney World, they sometimes think that the parks are all there is to do. However, Disney property is actually a much larger area – so much so that it's practically its own city.
There are a number of water parks, nature trails, and other entertainment options. Places like Disney Springs provide movie theaters, concerts, nightlife entertainment, and a huge variety of shopping.
A Disney World vacation is great, but your Disney vacation planning should include the whole of the property rather than just the parks. Even if the parks are your main event, having something to do when the sun gets the better of you is always a great backup plan.
4. Budget Accordingly
Your Disney World vacation is an expensive event, and you should plan accordingly. Disney World vacation planning should undoubtedly be done with a budget in mind.
If you're a member of the Disney Vacation Club, you might want to sell your Disney Vacation Club points. Doing so can raise a bit of extra cash so that you don't miss out on anything from the costs adding up.
Planning a Disney Vacation
Planning a Disney vacation can feel overwhelming, but don't worry! Keep a budget and a schedule in mind and research ahead of time to make sure you can do everything you want. Once that's done, all you need to worry about is enjoying yourself.
For more information on planning your vacation, visit our website to learn more.