There's no getting around the fact that keeping a car on the roads can be costly. As well as buying the vehicle in the first place, you have to shell out for insurance, fuel, road tax, MOTs, repairs and more. If you're not careful, you can end up spending a small fortune on motoring. However, there are simple ways to save cash, and here are some of the most effective.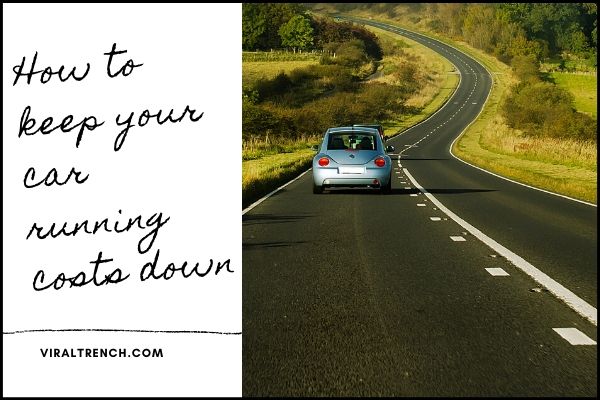 Find competitive insurance deals
Failing to purchase car insurance simply isn't an option, but if you're savvy you can save potentially large sums on your vehicle cover. For example, you may benefit from using the services of an independent broker. This can be a quick and effective way to access the most competitive offers.
Also, don't assume that third party policies are necessarily the cheapest options. It's true that they offer less cover than comprehensive products, so it seems logical to assume that they will cost less. However, this isn't always the case. Insurers may consider you to be a higher risk profile if you go to the third party, meaning they could in fact charge you more. Because of complications like this, it's important to check your options carefully before you commit to a particular policy. If you're already considered to be a high-risk driver, you can read about the additional requirements on sr22 insurance new hampshire.
Choose the right car
If you're planning to purchase a new vehicle, take care to find one that's cheap to run. Newer cars may be more expensive to buy than their older counterparts, but they tend to be much more efficient. Also, because they typically emit less CO2, they often fall into lower car tax bands.
Meanwhile, buying vehicles with smaller engines could help you to lower your insurance bills and it may save you fuel.
Be careful when filling up at the pump
Especially if you drive a lot, your biggest motoring expense may be refuelling your car. To cut costs, make sure you fill up before you get on the motorway. Also, look out for garages that offer the best deals. Supermarkets tend to offer competitive prices, especially when combined with in-store money off deals.
Unless you drive a sports car that you've been advised will use them correctly, steer clear of high-performance fuels. Bear in mind that for most standard cars, these fuels offer little or no performance benefits, and they cost more to buy.
Drive smart
You can also reduce your spending by driving more efficiently. For example, make sure you keep your tyres at the correct pressure, and adjust them to suit the load. Also, if you have a roof box, remember to remove it when it's not in use. This will help to reduce the weight of your vehicle.
When it comes to driving technique, try to change gear as soon as possible without labouring the engine, and stick to 70mph on the motorway. You might be surprised to learn that travelling at 80-85mph can increase fuel consumption by 25% or even more. Also, slow naturally where possible rather than relying on continual braking.
Another tip is to limit your use of air conditioning. As a general rule, open your windows rather than relying on these systems. However, once you hit 50mph, it tends to be better to limit drag by closing your windows and using the air con.
By following simple suggestions like these, you should be able to bring your motoring costs down.