As the real estate market crashed in the wake of the subprime losses that crippled the economy, it created an opportunity for first time home buyers. There is always an opportunity in a crisis and people who have been living on rent for all these years can fulfill their dream of buying a home at low prices. Foreclosed homes are available in plenty in the aftermath of the real estate market collapse. If you are thinking of taking advantage of the opportunity and buying a foreclosed home, this article offers you some tips about things you need to watch out for.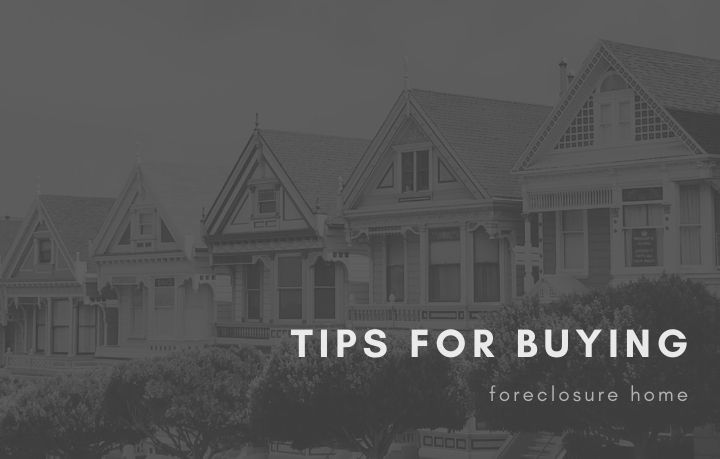 Foreclosed homes are properties taken over by banks because the homeowner has been unable to pay its mortgage. The banks recover losses by selling these homes.
Banks sold these houses to recover their losses and urgent requirement of cash. The discount may vary on the condition and circumstance of the house presents condition. That is why buying a foreclosed home can be a profitable proposition. In a way, buying a foreclosed home is profiting from the misery and bad decisions of another person. Foreclosures are a catastrophe for some and opportunities for many. However, there are many pitfalls that you need to watch out for when buying foreclosed homes. It is essential that you are acquainted with the risks of buying a foreclosed home. In the next section, Here are some tips for people eying the foreclosed home market for investment or buying a home.
There are many factors to take into consideration while scanning for a foreclosed home that meets your expectations in terms of space and price. You need to be clear about the risks involved and take every step only after careful consideration.
Tips for buying a foreclosed home.
1. Search For Foreclosed Property On Sale
The first thing to do, of course, is search for as many foreclosed property sale options as possible. Start with real estate magazines, newspaper listings, and online sites that offer special foreclosed property listings. Contact real estate agents who specialize in dealing with foreclosed home sales. Also, check out listings made by the Department of Housing and Urban Development for foreclosed home sales as they offer deals at discounted prices. Banks who have taken over ownership of foreclosed properties can directly be contacted for foreclosed home sale listing. Make a list of available options that you gather through these channels and follow up with every one of them. Look out for pre-foreclosure sales that are made directly by the seller as they give you an opportunity for a thorough inspection before buying.
2. Inspect House & Neighborhood Carefully
Inspect about the Neighborhood Carefully, house maintenance, repair assistance if needed. You must make sure that you inspect the interiors and get an idea about the repairs needed. It is a smart idea to evaluate the degree of repairs needed and get an estimate of repair costs from a contractor before buying. Also, check out the neighborhood and the crime rate in the area before you go ahead. You don't want to buy a liability, which a house with a bad neighborhood and crime rate can be. Getting the house inspected by a professional is good practice.
3. If You are Buying For Resale Profit, Think Again
In case you are planning to buy a foreclosed house as a pure investment and hope to sell it for a higher price after repairs, be warned that it may be a long time before it acquires any value. The real estate market is in a very mercurial phase currently for profitable resales.
4. Buying Directly From Banks Is Better Than Buying Through Auctions
Buying a foreclosed home through auctions comes with its share of risks as you may not get an opportunity to inspect the home. When a bank takes over a house, you can be sure that the title is clear and get an opportunity to inspect the house thoroughly before making a decision.
5. Be Prepared For a Hard Bargain
Banks may play hardball when it comes to selling foreclosed homes. Your chances of getting a good bargain price and discount increase with the amount of time the property has sat with the bank. Bid low and be prepared for some hard bargaining.
6. Have A Clear Cut Budget Plan
You may buy a house at a very low price but then discover that the degree of repairs that it needs is beyond your budget. To be clear at the very start about your budget limits before you go ahead. Also, check out if the house has any additional unpaid taxes or other unsatisfied financial obligations associated with it. Make sure that the title is clear and look for any other liabilities associated with it.