Are you looking to make an investment in stock, but do not know how to take an initial step? You are at the right place. There are many amazing stock market app available for iPhone and IOS users that makes a stock trading piece of a cake. In this article, we will look at some of the top stock trading applications, let us start: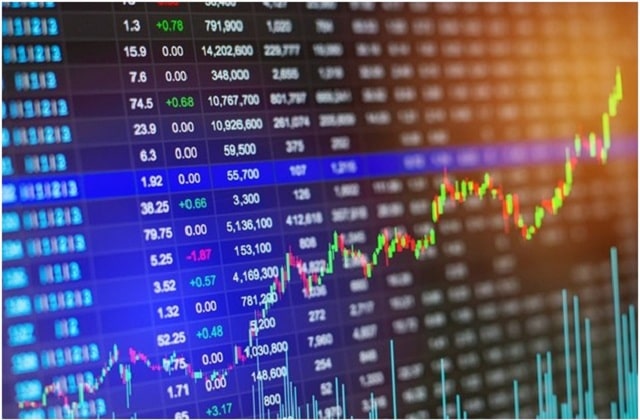 1. Stock Master
No matter whether you are the beginner or the professional trader, Stock Master can help you out in each possible way. The app comes with the real-time quotes (only for US), before- &after the market costs, or other data like volume and EPS. Tracking down the commodities, stocks, Forex, global indices, bitcoin and make use of several watchlists. You will customize the push notifications or alerts to some triggers you define. This app helps you create customizable and advanced charts or export the portfolios in the CSV, PDF, text & Excel formats. The app has in-app purchases that include removing the ads as well as limits to the features, and costs will range at $2.99 for the unlimited portfolios of $139.99 for all-in-one app version. This is one wonderful app right now and tops our list too.
2. Angel Broking App
Angel Broking is working great in the broking industry for over 30+ years now. They provide different kinds of services to customers such as brokerage, mutual funds, insurance, and many more. However, the brokerage charges are at the higher side and you will get complete information over Angel Broking Review.
In this app, you will be able to view the multiple Index with the real-time costs, Streaming Watch
Intraday charts and news, updates on top-gainers and losers
Make customized device stock watchlists
Access last ten transactions for the Ledger, Funds, and DP reports straight from an app
Transfer funds and securities from one single place
3. com
You can get real-time stock charts and quotes that aren't always given, with Investing.com's app. You will see the live quotes or charts for more than 100 financial instruments as well as track securities, bonds, commodities, futures, Forex, options, or interest rates. You can customize the personal calendar, notifications, and alerts. You also can personalize the portfolio &watchlist or sync with the Investing.com account.
All the app users will benefit from the breaking news & analysis of markets, technology, business and economy, and share at social media. The cryptocurrency investors will be able to track down the prices, news, or other details about Ethereum, Bitcoin, or Litecoin, besides others: Ripple, Cardano, Monero, NEM, and much more.
4. Stocks Live
Stocks Live app is the best stock market app for iPhone &iPad users and has plenty of amazing features to track down the investments or trades, which includes an ability to perform the free sync or trade with the major brokers. The real-time stock quotes are accessible but need in-app purchases. The global market coverage &multiple currencies are available, all along with over 140 news feeds &heat map.
You will be able to search & track down the stocks, mutual funds, ETFs, indexes, or world currencies, and manage the unlimited watchlists. Plus, every watchlist will hold 10,000 stocks & get backed to iCloud.Chart viewer will allow many customization choices, and you also can research the company details &data for the technical analysis, fundamentals, earnings estimates, events, news, dividends, and competitors. You may set up certain scenarios for the portfolio &compare this to any ticker.
5. IIFL Markets Trading App
IIFL market provides the expert tips &research on more than 500 stocks while you are trading over the mobile application. One will create multiple watchlists with every list having over 50 scrips. This app provides the best dual stock-watch over multiple segments (F&O, equity, a commodity as well as currency) for handling portfolios better. In addition, you may invest in OFS, IPO, through this app. 
6. FYERS MARKETS
FYERS app is the Bangalore based stockbroker app. They have started their working very late when compared to several other discount brokers & thus missed out on their first hit to the market opportunity. However, that has not stopped its developer from developing the best mobile trading application today. They have also invested their resources and focus on building the premier mobile stock market app.
7. Stocks Tracker
This app provides free and real-time streaming charts, real-time alerts, and portfolio tracking. You will be able to track several portfolios and watchlists, and futures, global indices, as well as commodities. The detailed stock details include volume data and price, news, as well as earnings for the past 6 quarters and next earnings date that you will add into the calendar. There are over 50 technical indicators &overlays accessible so that you may take benefit of the advanced charting capabilities.
8. UpStox App
UpStox Pro generally helps you to trade-in shares, currency F&O, and equity derivatives. You may trade directly from the charts by using "Trade from the charts" facility. Upstox app brings in the advance charts of several intervals, drawing styles and types where you may apply over 100 technical indicators within real-time.  This app has a clean and clutter-free as well as an intuitive look.  In addition, you can access predefined watchlist, make customized watchlist, get real-time marketplace feeds as well as an unlimited price alerts number.  For improved visibility this app allows you to switch between the day &night modes. Upstox Pro trading app is totally free to download on your iPhone. 
9. Super Stocks with Options
This is one wonderful app that gives you information about the livestock quotes (that includes before- &after-market costing), charting with many technical indicators, as well as multiple watchlists that will include Forex, stocks, futures, and options.
You get the live news as well as have access to the personalized notes and calendar your dividends, earnings, as well as IPOs. You may see the huge data on companies as well as scan and screen the picks as per the fundamental and technical criteria that you select. You may protect the data with the Touch ID &sync to cloud over multiple devices. You can track &manage the multiple portfolios, and import the portfolio from the brokers. You also can export the snapshot of the portfolio in the PDF format &share it through iMessage.
10. Edelweiss Trading App
Edelweiss stock market app has a convenient touch login by using fingerprint. Also, you have access to research when you are trading. This app provides real-time stock streaming costs as well as tick by the tick charts in order to keep you well updated as well as help to analyze this market instantaneously. One will have a "preset customized watchlist" as per the selected filters &Sensex tracker for identifying the trading opportunities. This app allows you to invest in mutual funds.
Certain Features of the Top Trading App Online in 2020
Total Downloads
Number of downloads provides you a good knowledge about the popularity of a stockbroker and mobile application. Normally, the higher downloads indicate app is highly popular. Success of trading app generally depends on how easily this app helps you to execute the trade as well as fulfills some other trading needs like the money transfer.
Compatibility
iPhone and android are two highly preferred platforms for the app. Besides that, you also have the Windows platform. At present, Android is a highly famous OS for smartphones. iPhones &iPads work over the proprietary iOS platform.
Supports Technical Indicators
Suppose you are using the specific indicator and advanced stock charts for the trading, you must double-check this app supports a particular indicator. You need to check the trading app for the chart accuracy. Stock trading apps have to support the interactive charts all along with the trending and historical graphs.
App Ratings & Reviews
Firsthand details about the stock trading application will be known from reviews of an existing user. However, you have to ensure that reviews are real and offer real details. The fake reviews can be one-liners and short sentences. They can have praise for an app.
Check User Experience
The top trading apps must be simple to navigate. They must have an intuitive interface that must have all important buttons where you can view stock charts with the indicators and facility of trading from a single location. The mobile applications have to be very less cluttered, offer ease to place the trades or live quotes streaming.
Final Words
Choosing the best trading apps will be related to the stockbroker that you select for the trading & investing requirements. You have over 100+ technical indicators &option to trade straight from this chart. You will also set the unlimited costs alerts, make watchlists as well as get real-time feeds over this stock trading app out there.
[simple-author-box]