When you want to buy a new car, so much research gets into it. But what after you have already got the keys to your car? Does the excitement get over? No! You still have many mind-boggling decisions to make.
Once you get your car, the next thing is to look for its aftermarket accessories. While deciding this, I swear you would like to buy everything available in your market. This will seem like a heart-throbbing experience for off-road enthusiasts.
The car looks adorable just as it is but let's not be afraid of accepting the fact that the accessories add to its beauty. When a fully accessorized car passes through the road, it rolls everyone's eye on the road and makes more people want it.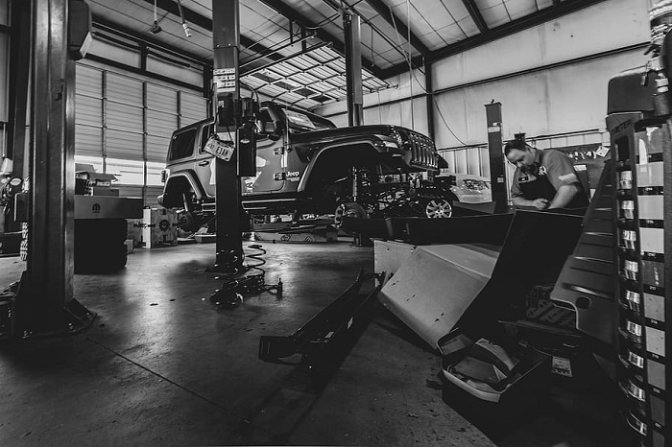 When we are talking of accessories, it is also worthy to mention that they enhance your adventuring capabilities and make you fearless.
But since you have already spent a huge amount on the car, you'll need to consider budget-friendly accessories and this brings in the biggest confusion. Here is a list of 6 accessories that are most suitable for your 4WD.
1. 4WD suspension kits
Suspension kits provide a boost to your vehicle and give it the look of a beast. They also offer you a smoother and taller ride even in the potholes. The suspension kits act as protection for your underbody and provide better clearance.
You can easily carry luggage and heavy loads with it. The suspension kits provide steep descents and steeper climbs. To add to the list, the rear springs and shock absorbers are the additional advantages. So, when there are so many benefits attached to it, why would somebody not invest in it?
2. Make the lighting perfect
"Over 1.23 million deer-related driving collisions happen every year in the United States." You can also spot potential accidents during the daytime in the U.S. This means driving at nighttime is more difficult.
To avoid such accidents, the lighting needs to be perfect. If you think the lighting is low according to your region, you must invest in LED driving lights. Choose the lights that give you an expanded vision. Lights must reach an extended distance to save you from the damage.
3. Roof racks
Wouldn't you like to spend your vacation with your family? Does the luggage bother the passengers sitting inside? The best way to solve this problem is to install roof racks in your 4WD.
This provides you extra comfort and safety and becomes a storehouse for your suitcases, sports accessories, and heavy loads. Just secure it tightly and you are ready to use the most demanding accessory of 4WD.
4. Air compressor
This might sound strange to you but it is an extremely convenient accessory. Just use it and thank me later. They allow you to inflate or deflate the tires as per your convenience and requirements.
They also don't allow the dust to stay on your vehicle's sensory components. Even if you have a spare tire, check if it has the right amount of air before putting it into use.
5. Snorkels and nudge-bars
For adventurous people who like to try dangerous stunts, this is a much-needed accessory. The snorkels prevent the dirt, water, or debris from getting into your engine or bonnet and provide you a smooth ride.
There are many designs available for this. A few of them also allow the air to enter from the upper side than the frontal region of your car. This is most suitable for sandy, dusty roads, and river crossings.
Nudge bars keep your engines safe and protect you from unexpected bumps and obstacles.
6. Side awnings
If you want to go camping, 4WD camping swags and tents are what you will need. The side awnings start from the roof racks and are balanced with the help of poles. They provide you shade and protect you from the wind. It is the easiest way to relax in your car.
You can also opt for recovery gears, underbody armor, tires, a 12-volt fridge, and other accessories depending upon the route you travel to.
These are the few basic accessories that you'll need to have a memorable time during your ride.