Did you know that you can run your ad on YouTube for just $0.08 per view? It even costs lesser on Facebook to run it for just three cents. Smaller businesses have been using this opportunity to run ads as most of them work locally. Also, running advertisements on televisions is not a very feasible plan for them. But the problem lies in the quality of the ads or videos they make on the internet to promote themselves. They are either very low quality or do not have enough information about the company/product. There are various articles and videos on the internet to teach people how to increase their reach.  They also teach how to make a video about your brand and run it on Facebook and YouTube. It is because running advertisements on social media is very cheap and also scalable. While numerous finance, tech, and video game web design companies make a lovely use of this advice, many run ads with poorly produced videos, and it does more harm than good.
So, why is a video important?
If you have a small business with a website or a blog, you know the importance of keywords and backlinking. So if you have enough insightful content on your website, then Viewers can easily find you. But the problem with written information is people do not like to sit down and have enough attention span to read through the entire content. It is the reason why videos have garnered so much interest in the last few years. Almost 60% of internet users prefer watching a video rather than spending 2 minutes reading a text. It has also been proven that videos that are made engaging and interactive can retain a customer's attention for much longer than text.
So why does your organization not have video marketing yet?
With the understandable benefits of video marketing, it seems questionable why so many businesses are not scooping up the opportunity at first glance? The most important thing to consider is that many small businesses run on small budgets. If one has to produce a professional video with high quality, then it costs much more than a penny. It is one of the main reasons most businesses and companies do not want to invest in video marketing because it is too expensive. But what most companies don't understand is they do not need expensive equipment, professional agencies, and experts helping them in making or video. All it needs is a simple idea and software to put the video together. Maybe spend some time watching YouTube tutorials, and you should be good to go. Once you're a pro, you can even get started in doing Live Streams. At Epiphan.com, you'll have everything you need. If you are willing to put in a little bit of effort, you can create something very simple yet exciting that will surely grasp your customer's attention.
Benefits of video marketing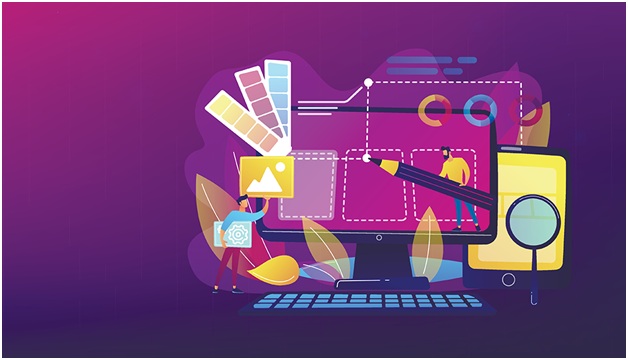 Now that you're halfway convinced that you should invest in video marketing, you should also understand what benefits you can derive from it.
More organic online traffic- the video content that you make for your business doesn't necessarily have to be circulated only among your local communities or your website or your blog only. You can share your video on all possible platforms like Facebook, Instagram, Snapchat, YouTube, etc., even for free. If you want to spend an extra buck, you can obviously pay for advertisements and run the videos for increased reach.
As mentioned earlier, it increases your website and domain authority – as mentioned earlier, the video captures and retains a customer's attention more than text. So if a customer visiting your website watches your video for long enough, search engines perceive your website as something that retains users' attention. It will surely pump up your website rank on the search engines.
Increased brand awareness- It is just a natural effect of running a video advertisement. The more people watch your video, the more people know about your brand, the number of potential customers also increases.
Collect consumer data- the added benefit of going online with any marketing is the amount of consumer data it allows businesses to collect. You can add a small survey or form along with your advertisement to understand if they like your product. All of this would help you get at least the basic information of the consumers, and you can opt for the traditional email marketing with that information. You can also understand which platform is working the best for your advertisements. Knowing it, you can continue with a suitable platform while switching off the others. You can also understand whether your product has good demand and if the target audience is willing to buy your products.
Conclusion
You can surely understand how beneficial a video advertisement is for your website, your small business, or your product. You can also try the latest website's video backgrounds to attract more attention. It is beneficial as well as wise to invest in video ads to increase your reach and utilize the potential benefits of the internet.