Ready to improve your home and make it look luxurious? It is pretty complicated currently to follow the design trends and get the necessary home comfort. At the same time, we strive to create a certain luxurious atmosphere the way we imagine it. Remodeling everything is not the way out as it will lead to significant expenditures even for the most cost-conscious.  With a little technical knowledge and several smart devices, you can improve your home space and make it look exclusive.
To approach the process of turning your house or apartment into the space of your dream, we collected six products in Canada to modernize your living area. The following ideas will certainly help you to reach the required goal and enhance your regular life.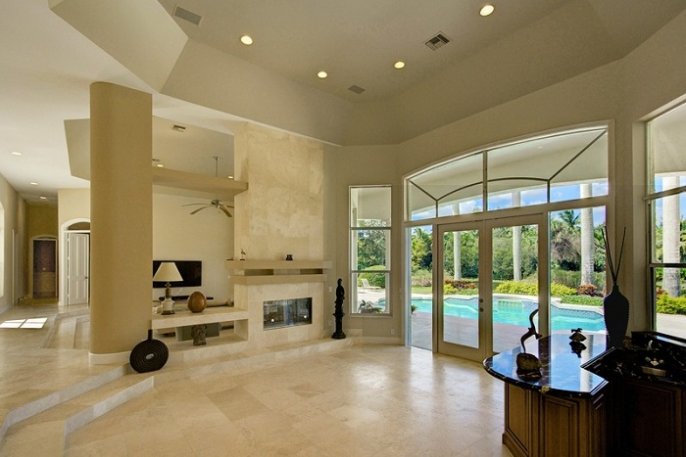 1. Automation system for windows
The windows with motorized functions are an excellent complement to a contemporary home. The greatest benefit is that windows can be managed distantly due to a special control system. To carry out the project with the automated windows you will need to buy the linear actuators of a certain type depending on the kind of windows you have.
Besides, it is also possible to add sensors to smart openers that will allow you to check dioxide carbon levels in the air thus activating the system of home ventilation to control the airstream. For another thing, temperature control devices including rain sensors which can also be installed near your windows will automatically inform your smart windows about the time when to start opening or closing action.
Why stop at the automation system only for windows? Enhance your living space with smart blinds creating a more comfortable atmosphere and convenient conditions.
2. Smart Thermostat
Today it has become possible to control your home temperature directly from your gadgets. Just imagine that this fantastic little device can make an individual schedule for the homeowner in accordance with his or her temperature preferences!
It can be connected to the home network easily monitoring power consumption as well. You can select a temperature that allows you to care about energy saving. Is not it a great idea? When you leave the home, your smart thermostat shuts off automatically. In such a way you can create the necessary climate inside of your home without effort.
3. TV Lift
When the lift starts to work not only for the TV but for many other objects as well, people who see it for the first time usually imagine the whole construction as something high-priced and complicated. In real life, it is quite simple and works through the application of a linear actuator. You can choose any type of TV lift you find interesting for your design and home space, all variants are based on electric linear actuators of different sizes. There are possible types of lifts you might like:
TV lifts with drop-down features. If you are looking for a way to save extra space, this choice is the best for your room. Your TV will be fixed to the ceiling and when you will want to watch something just press the button. The construction can adjust to your favorite position without any inconveniences for your eyes. Please, ensure your ceiling is strong enough for this type of installation!
TV lifts with pop-up features. It is one more alternative for your luxurious interior when your TV lift construction simply goes out of furniture piece or just even from the floor (in case it is possible to do). It starts to pop up by using a remote control.
Automated TV lifts with up-and-down features. Many users find this variant the most convenient, as it can be fixed any way of the mentioned above. It immediately creates a modern technology design in your living space giving more practical options for viewing.
TV systems with swiveling features. If you have a considerably spacious room or, quite the opposite, a small studio apartment, this TV system is absolutely great. It gives you the opportunity to turn the screen in any position you need and watch it from different angles of the room.
4. Smart security lock
Forget about searching for your keys in your handbag and fumbling around with them, the newest smart locks will certainly relieve you from these unnecessary movements. How does it do it? The smart lock discerns your fingermark quicker than in a second. There is a range of opening variants: through the app, an easy security system with a PIN code, or commonly using the keys. Moreover, you will never forget to close your door in a hurry as it locks automatically.
5. Intelligent outdoor camera
Planning to go somewhere for a vacation and worried about your property? Relax and allow a stealthy smart camera to control the whole area of your house or apartment while you are on vacation. Many brand cameras have perfect night vision, a large visual field, peculiar design, and an embedded speaker.
6. Automatic cabinets and trolleys for your modern kitchen
If you do care about your kitchen storage organization, there is one great solution you can successfully implement for your home.  Automated cabinets and trolleys will make all the compartments more capacious letting you keep your regular kitchen stuff in the right position without confused and disordered things. For this little project, you will need linear actuators, a control panel, and build-in compartments inside of your furniture.
Hope these simple devices and ideas will change your everyday life for the better and improve the look of your home giving it a luxurious ambiance.