Technological advancements have made life so easy. Whether you are working in an office or you are a student, you may at some point, or may most of the time require or either share or receive documents from your colleagues, supervisor, or fellow students. To share the documents, you need a platform that supports all documents, that is, word documents, excel sheets, pdf, or PowerPoints.
Today, we will share 5 effective and easy ways to share your documents in just a click without worrying about the format and delivery. You just need to take care of the document size before choosing the right source of data sharing.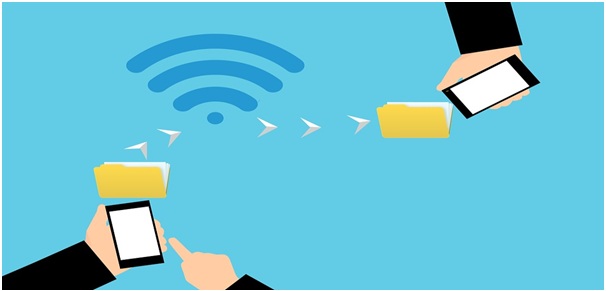 1. Share In Email
Email is a great way to share your files and data with whomever you want. Email is a formal source of document and data sharing used by almost all businesses, companies, and many marketing agencies. In emails, there is a size limit of 25Mb via Gmail document sharing. Moreover, through email, you can share your documents with 10 receipts.
2. Virtual Data Rooms
Are you worried about sharing a confidential document that should only be accessible to authorized personnel? That too only in a safe place so nobody can make unnecessary edits? We just got to the place. You can visit https://www.firmex.com/ to access virtual data rooms. Virtual Data Rooms are online spaces where you can upload your data in encrypted form in a secure place that is accessible by those you authorize and nobody can download or edit those documents without your approval so enjoy security with ease of sharing.
3. WhatsApp Document Sharing
We started this digital age with the advent of emails and pagers but we took the next step through WhatsApp as your personal assistant without limits. Do you want to share a picture? A video? It may be a word document. How about a PowerPoint presentation? An excel sheet? An app? Any type of file any time anywhere anyone just with the flaps all that is required is a WhatsApp account and an Internet connection.
4. Share Through Google Form
When we talk about the Internet the first thing that comes to our mind is google, isn't it? Therefore, google as expected had to leave a mark in the document-sharing market, so they came up with google forms. There used to be a time when researchers had to print pages and pages of surveys and get them filled out personally going to different individuals but now all you need is a google form and a phone. You can get 100 forms filled in 10 minutes, which previously took 10 hours.
5. Use Your Company Website
Companies used to have extensive archives, rooms full of pages and files that were also costly as well as messy and had limited accessibility. Now all Companies need to do is have a website, an Internet connection, a computer, and data entry! All documents are uploaded, saved, and accessible to everybody, everywhere and every time without a hassle, and the smallest room available would do.