If you have given thought to starting investing in Web cryptocurrency, this brief guide is going to help you the same. But before that, let's have a closer look at how the crypto world has been till now. The roller coaster journey of cryptocurrencies since 2009 till date, cryptocurrencies have witnessed their fair share of blunt.
While many consider it to be the currency of the future, others believe that this cryptocurrency won't last for long. Irrespective of the choices of the people, we cannot undermine the fact that cryptocurrencies are on a growing spree. From its wider application to growing use cases, cryptocurrencies are a buzzword in today's world.
The modern world revolves around technology and cryptocurrency and decentralized economy other two biggest change that has come into the picture. Investment is one of the prime focuses of every individual to have a safe and secure foot future. While there are conventional media like stock at rates to invest but the newer ways of cryptocurrency are slowly penetrating the market.
Since crypto returns were highly lucrative and rose exponentially, it is driving a lot of interest from the people. Around 29% of US millennial parents have invested in bitcoin. This indicates that there is going to be a sharp rise in the numbers in the times to come. Hence if you haven't get contemplated the idea of investing in bitcoin, this step-by-step guide is going to help you in the same. Read on to know more in detail to have an overall better understanding!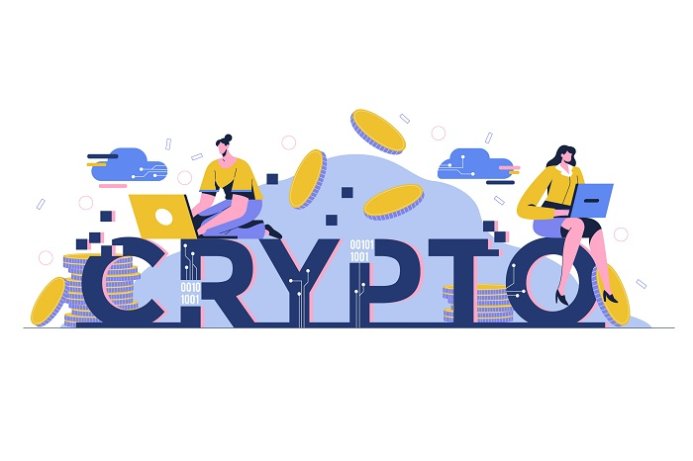 Investing In Cryptocurrencies? Follow This Step-By-Step Guide
Step 1: Get a Bitcoin Wallet-
Before anything, you must have a bitcoin wallet or a crypto wallet. As you can decipher from the name, this wallet is used for storing cryptocurrencies. However, it doesn't work like a physical wallet but acts as a storehouse for your digital currency.
There are different types of wallets, like hot wallet, which is backed by the internet, and cold wallet, which runs offline. Irrespective of the choice, you must look for a crypto wallet that is secure and offers a feature of restoration and backup.
Step 2: Buy Bitcoin-
Once you have had the wallet and created an account with that, you can begin buying bitcoin. The process is pretty simple. You have the option of buying it from a crypto exchange or else you can also buy it directly from a person. We recommend going with the crypto exchange registration process as it can give you beneficial outcomes in the longer run.
Choosing the right crypto exchange platform is equally important, and hence you must focus on its dashboard and its performance, and its office. Customer support and technology behind the crypto exchange also play a significant role in defining the useful features of a crypto exchange platform. For example, bitiq.org, This platform gives you and is accessible to different cryptocurrencies in the market and defines your trading strategy accordingly.
Besides, you will also get assistance with trading strategies and news and updates about the crypto market. Make sure that before the registration process, you also have a closer look at the transaction fees associated with the platform.
Step 3: Store your Bitcoin in a Wallet-
Once you have purchased the bitcoin from the crypto exchange or a person, you can store it in your wallet. Some of the exchanges also offer the feature of storing your cryptocurrencies on the platform, but it is recommended trusting a crypto wallet for the same. Since crypto exchanges are prone to hacks and breaches, you would not want to put your cryptocurrencies at risk. Hence it is recommended that you must choose the right crypto wallet for the same.
Conclusion
Some of the basic points and steps that will help you make the right decision when it comes to registration and purchase of cryptocurrencies. While deciding to choose the best crypto exchange, you must also contemplate the options of cryptocurrencies.
Adding different crypto assets to your platform will give you leverage to get more profit and create a buffer for loss. Finally, when planning to invest in cryptocurrencies, be sure to check out the official trading bot.