In the current scenario, education seems to play an important role if you wish to earn a good job in a good company. It is also a well-known fact that job hunting can be extremely stressful, especially when you have little or no experience at all. You can get a job without experience, but you can't get experience without a job. Whereas, it is often seen that the companies looking even for entry-level jobs nevertheless have a requirement of one to three years of experience or internships.
Moreover, it becomes frustrating when even entry-level jobs require a few years of experience. It should be understood that every person starts from somewhere and there should be proper job opportunities where an aspirant can apply for the job without having any past job experience.
However, you will be surprised to learn that there are still a lot of jobs that don't require any work experience. Always remember that not all jobs ask for 'N' number of years of experience. In this article, below are listed the top nine jobs that can lend you a good job without even having any prior experience in the same field. Let us have a look:-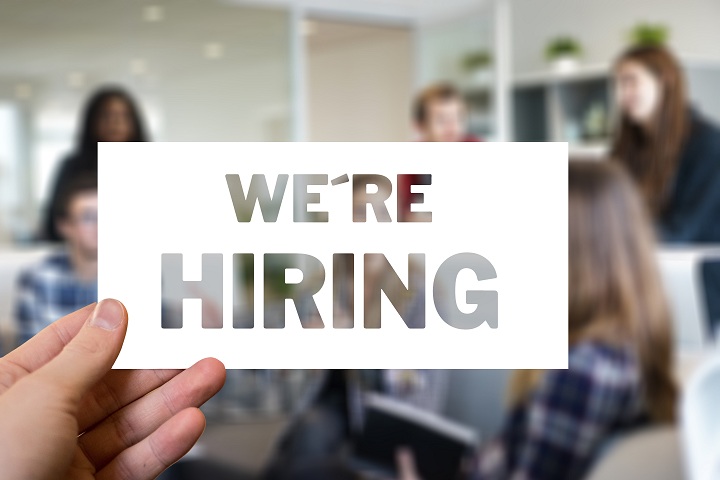 1. Customer service representative
This is one of the most looked-up jobs that don't require any job experience. A customer service representative job is something that can be easily accessed by a fresher as well as after the completion of your high school or graduation. There are lots of customer service assistant jobs available suitable for someone with good communication skills. The main job of a customer service representative is to handle customer queries, solve their problems, and provide technical support remotely. Moreover, the working hours of a customer service representative is usually 8 to 9 hours.
2. Home care help
This is also one of the common jobs people prefer to earn from. This home care help job does not require any experience and is usually performed by a nurse or a doctor. This job mainly involves providing medical help at home, including checking temperature, respiration rate, and changing bandages, etc., daily.
3. Real estate agent
To become a professional real estate agent, you just need to take a 60 hours course that will get you some insights into how to deal with potential buyers. The main job of a real estate agent is to assist people in buying residential and commercial properties in a particular area.
4. Sales representative
This is yet another job that you can get without having any previous experience. The main job of a sales representative is to sell the company's products to the businesses or directly to the customers. You just need to ensure that you have good communication skills and a good way to describe your products. Moreover, the pay scale of a sales representative is good and depends on the sales as well, but sometimes a sales representative is paid on a commission basis per sale.
5. Administrative helper
You can now easily become an administrative helper without having any experience beforehand in the field. The main job an administrative helper has to perform is to answer the phone calls, do paperwork, schedule meetings, and perform various other organization tasks.
6. Be a veterinarian
No experience is needed to become a veterinary assistant whose main job is to help the veterinary doctors with office work, to assist in animal exams, to practice light work on animals such as taking their temperature, for placing them on the table. To become a veterinary assistant, a certification program and high school diploma are a must, but no job experience is needed.
7. Legal assistant
Being a lawyer and a legal assistant is different. A legal assistant helps lawyers in answering their phone calls, doing their paperwork, schedule meetings, generate reports, and much more. Being a legal assistant and working with a high-class lawyer is a good way to move your foot forward towards becoming a successful future lawyer.
8. Delivery Rider
This is also one of the most popular jobs which are in high demand nowadays. To get a delivery boy's job, no prior experience is needed, but just a few days of on-the-job training has to be done. A delivery rider can also be a part of this job part-time.
9. A web developer
Last but not least, this is also a common job that you shouldn't miss, as the job does not require any prior experience at all. Being a web designer, all you have to do is build, design, and maintain websites and apps. What all you need is basic computer programming and web designing skills.