Are you an artist that is looking to gain more Spotify plays? Spotify is a streaming service that helps artists promote their fanbase! Here are nine tips to get more Spotify plays.
WRITE SONGS FOR YOUR SPOTIFY PLAYLISTS THAT PEOPLE LOVE
Spotify supports artists with diverse talent! However, to be successful on the platform, artists must create well-liked songs.
People cherish songs that speak to their experiences. Furthermore, different genres emphasize different styles. How will you write songs for a particular genre that speak to people's experiences?
However, preserve your integrity as an artist. Create songs that resonate with you as well!
Some people also buy Spotify playlist followers to increase the activity for their playlist. This will help generate more followers when people see that the playlist has a lot of activity.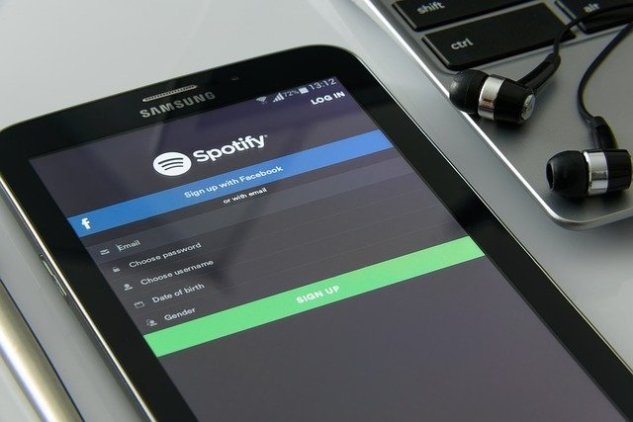 CLAIM YOUR ACCOUNT AS AN ARTIST
Spotify provides artists access to additional features when they claim their account as an artist. You can claim your artist account here.
One benefit of the artist account is the freedom to customize your Spotify portfolio. You can add photos, bios, and concert dates. Furthermore, you will get a verified artist checkmark! A Spotify portfolio makes it easier for people to find you and listen to your music.
Another benefit is having access to analytic tools. Analytic tools help you track how many plays your songs are getting, your audience's demographic, and geographic trends.
SHARE YOUR SPOTIFY PLAYLISTS WITH YOUR SOCIAL NETWORKS
Social media allows you to expand your reach across different platforms. Choose your most active networks to share your Spotify playlists. TikTok, Twitter, Instagram, Facebook, Pinterest, and Snapchat are great options to share your content!
Other great options include your website and email lists! Promote your music to an audience that already connects with your content.
Spotify Codes are like QR codes that allow you to link your Spotify content on different platforms. These codes embed your Spotify URL code. Fans can scan the code with the scanner on the Spotify app!
ADD A COVER IMAGE AND TITLE FOR YOUR SPOTIFY PLAYLISTS
Add a cover image and title to your playlists!
A good cover image catches the eye of people who would resonate with your music. What common symbols, images, or ideas resonate with your audience?
Next, create a title with popular keywords. Titling your playlists with common keywords allows individuals to discover you through the Spotify search bar.
BE CONSISTENT WHEN YOU UPLOAD TO SPOTIFY
Set a schedule that motivates you to upload music consistently! Consistency engages your audience and strengthens the support you receive from your fanbase.
Each time you release new music, ask your fans to download your songs. When fans play or save your music immediately after each release, Spotify algorithms boost the streaming of your music.
ASK PEOPLE TO SHARE YOUR SPOTIFY PLAYLISTS
Ask influencers, bloggers, or independent Spotify playlist compilers with large followings to share your Spotify playlists!
Networking with others is a great way to increase your reach in a crowded market space. Find ways to connect with others who will support you.
CREATE PERSONAL SPOTIFY PLAYLISTS
Spotify playlists are a great way to connect with your fanbase and share your taste in music! The more playlists you create, the greater the chance that people can find your Spotify portfolio.
Furthermore, playlists allow you to support other artists in the Spotify community! Make sure to add your songs to these playlists as well!
SUBMIT TO SPOTIFY'S OFFICIALLY CURATED PLAYLISTS
Spotify has many officially curated playlists that get lots of organic streaming. Though competition is high, it is worth a try!
To qualify, log into your Spotify for Artists account. There is an option to select one unreleased song to pitch for an officially curated Spotify playlist. Submit it seven days before you release it to the public.
USE SPOTIFY AD STUDIO
Spotify Ad Studio is an advertising tool that helps artists promote new releases and concerts to their target audience.
To create an ad with Spotify, you must write a script, choose a song, and choose your cover art. After Spotify compiles your ad with a voiceover, Spotify users will hear the ad you create during their song breaks. You can also find out more to buy Spotify plays to get faster boosting.
Which tip will you use to get more Spotify plays?