Forklift trucks have revolutionized the way in which businesses move large and heavy items from place to place. They are most commonly used at construction sites, warehouses, dockyards, snowplows, etc. But they can also be extremely dangerous, with numerous forklift accidents reported every year resulting in workplace injury and fatalities. But what is the reason behind them? Inadequate use of the machinery and inefficient training of the employees. This means these accidents can be prevented by following some tips to ensure the safe operation of forklifts. Read on to know more.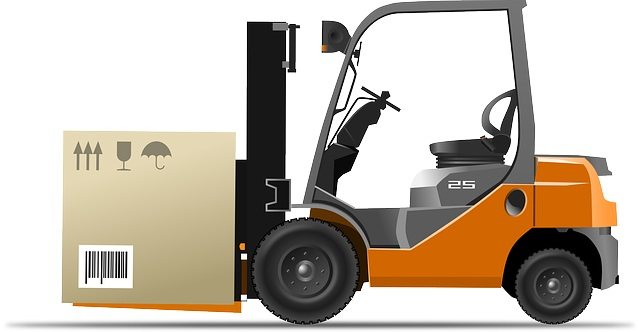 Forklift Operators Must Be Qualified And Trained
The law requires forklifts to be operated only by individuals who have received extensive training and are qualified to safely operate forklifts. So, ensure you conduct proper training of your employees via videos, demonstrations, and PowerPoint presentations so that they understand adequately.
Ensure Everyone At Work Is Wearing Protective Clothing
To maximize everyone's safety, ensure they wear head protection, fall prevention gear, hi-visibility jackets, and non-slip footwear at all times. Also, provide clear instructions that no one should wear loose-fitting clothes when working around heavy-duty equipment. If these safety measures are taken, nobody will face any problem operating the forklifts in order to complete their job.
Examine The Condition Of The Forklift Before Use
As the owner, it is your responsibility to ensure that the operators perform a thorough inspection of the equipment before using it. Also, call professionals for regular forklift inspection and maintenance. They analyze the condition of the equipment and ensure it is safe for use.
If you are using refurbished forklifts, hire a full-time mechanic for everyday inspection. Used machines require high maintenance but help reduce maintenance costs in the long run.
If the equipment needs repair or replacement of any of the parts, such as the transmission, used forklift transmissions are available in the market.
Consider The Surrounding Environment And Set Some Standard Rules
Implementing speed limits and safety guidelines are essential to ensure safety and proper use of the equipment. Set some rules that your employees must follow when operating the forklift. The rules could look like:
Do not exceed the speed limit.
Drive on designated roads. Check signs for load-bearing capacity, low doorways, and entry prohibited buildings.
Operate at a slow speed when taking turns.
Be careful when operating on the ramp and slippery surfaces. Avoid edges to prevent falls and severe injuries.
Never Overload The Forklift
Unsafe loads are one of the most common causes of forklift accidents. So, ensure everyone follows certain rules when loading the equipment.
Do not exceed the maximum limit of your forklift. There is a reason why manufacturers define the maximum capacity machinery can handle.
Keep your eyes and ears open when unloading the forklift.
Never use the tip of the forks to push or move the load.
Ensure that the load is equally distributed on both the forks.
Use a load platform to balance the load.
Maintain Good Visibility
On any site that requires the use of forklifts, appropriate lighting is essential. Not just for convenience, but also for safety. You can reduce many possible dangers and ensure the security of the area with led mobile lighting towers.
Better illumination also helps improve the productivity of the workers and complete their job as soon as possible. Furthermore, it is essential that the operators maintain a clear view of their journey.
Final Thoughts
There is no denying the fact that forklifts have made operations easier in many industries. But if not operated safely, they can be extremely dangerous.
If your business requires you to use forklifts, follow the above-mentioned tips to keep your workplace safe.