Jet lag, confusion, and disorientation are things most people experience after a transcontinental flight. It's like waking up with a stare, wondering what time it is. Thankfully, with the emergence of a GMT wristwatch, you don't have to get confused about what time it is when you are traveling abroad. Initially, GMT watches were designed for frequent travelers and pilots. However, today, GMT watches can be used and enjoyed by anyone. Here are various reasons why you should consider getting a GMT watch.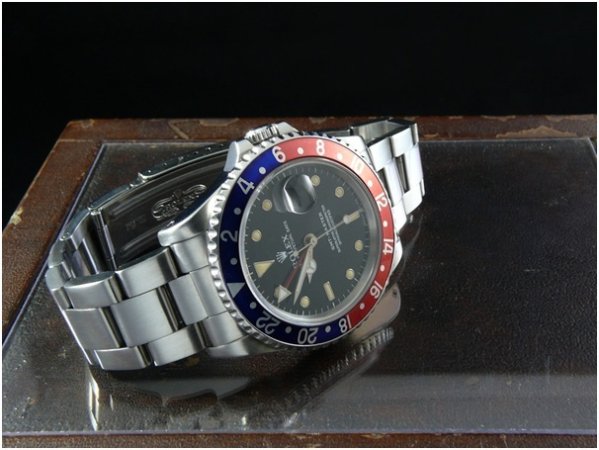 1. Great for frequent travelers
The main reason you should consider getting a GMT watch is the time zone function essential for travelers. The majority of GMT watch owners are applying this feature. This is not only a fun feature but also effective when traveling between different time zones. If you are looking for the best travel companion, you should check out this site https://www.watchpalace.com.sg/rolex-collection/rolex-gmt-master-ii/ specifically designed for international connectivity. More so, if you have friends or families abroad, setting their home time to their time zone will give you a closer connection to them.
2. Provide more colorful accents
If you love watches that other people notice, this is the best option. GMT watches allow for more elegant and colorful accents, including bi-color bezels and accentuated second-hour hands. Most GMT watches are elegant, making them the perfect fit if you like distinctive-looking watches.
3. Compass functionality
You don't need to be a former boy scout to get the need of knowing your bearings. The good news is that you can use a GMT watch as a compass as well. This is done by setting the GMT hand to local time and locating it towards the sun. The 12-hour marker on the dial will be pointing in the southern or northern hemisphere.
4. Superior to a smartphone app
The GMT function is one of the user-friendly applications found in a watch. You can conveniently set a second-time zone by rotating the bezel to determine the local time at any location in the world via a GMT watch. This functionality is not found in a smartphone. More so, you can use the GMT watches on airplanes, and you don't have to switch to flight mode to turn it off.
5. If you are an aviation enthusiast
If you are the type of person who is enthusiastic about aviation, a GMT watch is one of the things you should consider owning. The first GMT watch was designed in the early 1950s when Pan American Airlines teamed up with the Swiss watch experts to enable international pilots to perceive the difference between departure and arrival time. Since then, the GMT watch has been a favorite for pilots.
Bottom Line
There are many reasons why you should consider getting a GMT watch. Whether you are an aviation enthusiast or an expert, or an international traveler, having the ability to set a local time in addition to your home time will enable you to feel connected to the location you are currently at. A GMT watch is a perfect companion for globetrotters, but you don't have to be flying in an airplane to have one.