Gram flour or besan is found in every Indian kitchen. Nutrient-rich gram flour can be used not only for food but also for hair strength and beauty, to enhance beauty and to stay healthy. The interesting thing is that besan or besan has the ability to reduce hair fall problems and the other 0type of skin and hair problems. Along with this, besan contains iron, potassium, manganese, copper, zinc, phosphorus and magnesium, which is also very beneficial for health.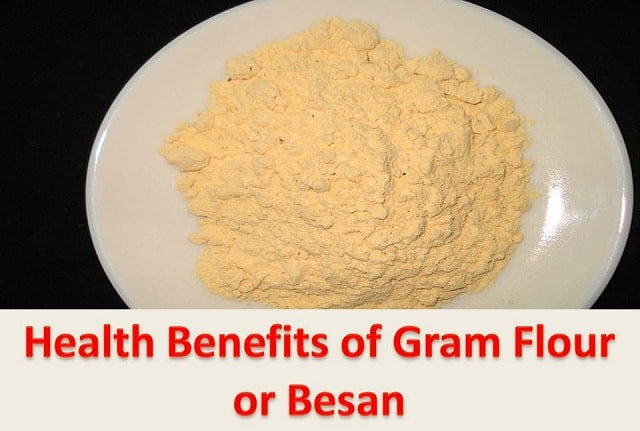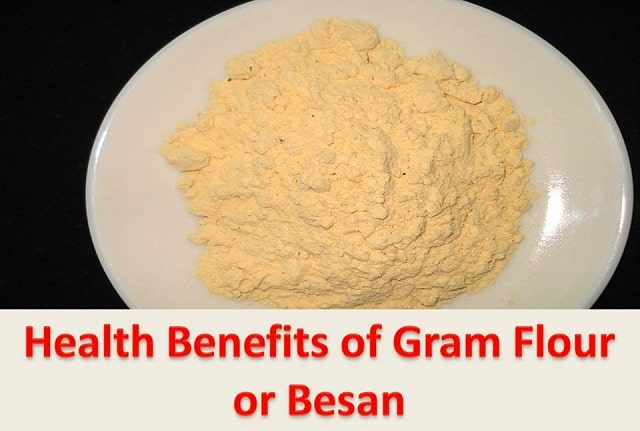 So let's know about the Health benefits of gram flour
1. Hair beauty and Strength
Besan or Gram flour is very beneficial not only for skin but also for hair. Apply besan on hair masks for beautiful and long hair.
Accessories for making masks
– 2 tbsp Besan
– 1 tbsp almond powder
– 1 teaspoon honey
– 2 tbsp lemon juice
Make it like this
Mix all these things in a vessel and mix it. Then wash the hair with shampoo after applying this mask in hair for 30 minutes. Applying this hair mask twice a week will help you. This mixture will strengthen your hair and give your hair an attractive look.
2. Glowing Face and Skin
Interesting Topic 15 Benefits of Aloe Vera that will Amaze You
1. How to Remove Stains with besan?
Mix yogurt in the gram flour and place it on the face and clean it after drying. This will clear the scars of the skin and the color will also become clean.
2. Freckles
This problem most women have. Because of this, the beauty of the face gets spoiled. For this, add cucumber juice in gram flour and apply it on the face after removing the problem of Freckles.
3. Get rid of Oily Skin
Due to sweating in the summer the skin becomes oily. For this, add raw milk in the gram flour, put it on the face, which will absorb the extra oil.
4. Wrinkles will be no longer a problem for you
It is common for wrinkles to be problematic with age. Mix honey and turmeric powder in the gram flour and put it on the face and neck. Thereby reducing the problem of wrinkles
5. Tanning
Due to sunlight, tanning problem occurs on the skin. Mix turmeric and lemon juice in the gram flour for this and place it in the affected area.
6. Get rid of acne with Gram flour
To remove the problem of acne, apply honey and lemon juice in the gram flour and apply it on the acne. By continuously using this lip for 2-3 days, acne will be removed from the root and there will be no scars.
7. Remove black spots from body 
Mix turmeric and coconut oil in the gram flour and prepare the paste. Applying this paste to the face, neck and hands and feet will remove the skin's blackness.
8. Healthy Body
Besan is rich in fiber, iron, potassium, manganese, copper, zinc, phosphorus, magnesium, folate, vitamin B6 and thymine. There is less calorie than wheat flour, which is very beneficial for health. By eating gram flour, the bones remain strong and under the control of diabetes. Along with this it is also beneficial in pregnancy.