Universal basic education is a fundamental human right but many children lack quality learning opportunities. The future of education will be in the cloud where access to learning can be from any remote corner. According to a study conducted by Fordham University, a large number of schools, about 95%, found value in online educational resources
Check Out More on Education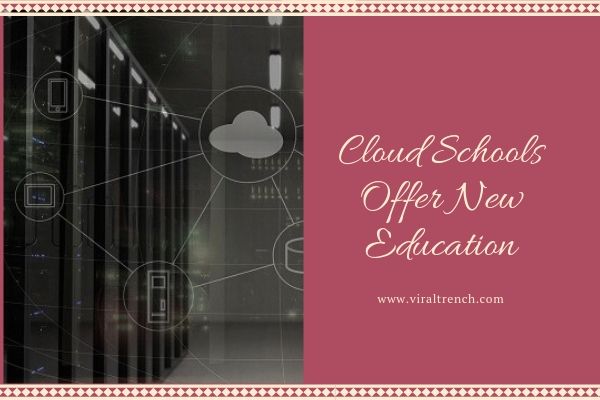 What Is the Focus of Cloud School?
The major objective of this digital interactive learning environment is to spark off and instill innovativeness and curiosity for knowledge among students and children in order to help them take control of the learning environment. According to professor Sugata Mitra, this digital learning environment is self-organized and has the potential to help students learn anything when given access to the internet and the capacity to work as a group.
Professor Sugata believed that basic school in the cloud is the future of education where students, rich or poor will engage and connect to acquire sound knowledge. The ideology is to create a learning environment where educator communities can monitor the effects of self-organised learning on students.
Benefits of Cloud School
Technavio.com reported a remarkable 26% compound annual growth in global computing market as educators strive to boost productivity and learning experience as a whole. This shows that several schools are keying into the benefits of cloud schooling, which comprise the following:
Enhances Cost-Effectiveness in Procuring Books
Cost of books, as well as the obsoleteness of these books, hamper quality learning in a conventional learning environment. The average cost for textbooks per student in a year in the universities and colleges is about $1,170 while the cost of procuring books in K-12 revolves around $250 per student. Not only are most students unable to afford these books, but some of these books are old and offer little value. The solution to the above educational challenge is digital contents from cloud schools. They are easy to access, cost less and could readily be updated, giving students to access up-to-date learning information for higher productivity.
Mobility and Accessibility of Cloud Facilities
There is no need for a room full of students. Applications could be accessed anywhere and students do not essentially need to buy expensive laptops computers or Smartphone and could still access and use the digital contents such as textbooks, coursework, and lesson plans. It also affords teachers the avenue to work and complete all curricular tasks from the comfort of their homes. This will also help to relieve teachers from stress associated with the traditional teaching method.
One key element of cloud schooling is the many integrations among all stakeholders in the cloud education system. Cloud schooling affords everyone the capacity to collaborate. Anyone can work and communicate virtually. This cuts out the challenges and stress students face in a conventional university or college. That helps students who prefer to apply to essay writing services such as Pro-Papers as well.
Best Practices for Incorporating Cloud in any Educational System
Transiting to the cloud requires some principles and best practices that need to be observed in order to ensure efficient deployment and maintenance. The following hacks will better guide any school setting up cloud school facilities.
Outsource to Enhance Efficiency
Some IT leaders find it hard to relinquish control for whatever reason. The IT landscape is fast evolving. With time, the school IT system gets more complex, demanding acceleration of hardware which may arise due to an increasing number of consumers. There is a need to employ high-tech expertise and competent hands.
It's advisable to think in terms of five years when adopting new technology. The bugs and idiosyncrasies that come with a new system take time to get sorted out especially for users.
Proper Evaluation of Cloud Strategy
Before migrating to cloud school facilities, consider seriously the internet connectivity size, size of partners as well as the type and size of data. Evaluate track records, mission, and pledge to the education industry, when you are assessing partners. A tech start-up can surface today and disappear tomorrow. While considering the aforementioned, ensure that performance, file size, and frequency of access is properly thought about.
Focal Point of Cloud school is Education, not Technology.
Students and teachers who are a key part of the cloud system care less about how and what is hosted in the cloud, they only want quality education. IT directors should uphold best practices in all forms of its oversight functions.
Finally, cloud schools should be designed to enhance remarkable classroom experiences. The cloud system should minimise the need to back up files on portable devices and make the learning experience enjoyable.
With multiple benefits of cloud schools, the interaction between students and teachers should truly expand the frontiers of knowledge in the self-organised learning environment.